Newburgh, NY internist Dr. Zainab Mogul-Ashraf utilizes Vivace radiofrequency (RF) microneedling to produce fantastic outcomes for our patients. RF laser remedies have existed for a number of years and are popular in the aesthetic industry for its skin tightening effects. This specific type of laser therapy utilizes heat to promote the creation of collagen deep within the skin to reveal a firmer, smoother surface. This treatment is combined with microneedling to maximize the outcomes. At Hebe Medical Spa in Newburgh, NY, we frequently incorporate this new process into our skin treatments to produce healthier skin. If you are interested in strengthening your skin or desire an overall luminous complexion, then call our MedSpa today to learn more.
Reviews
"I have been going to Zainab Mosul-Ashraf at Hebe for about six months. As a 62 year old woman who does not want to have plastic surgery, I found Hebe Medical Spa to be the perfect solution. I had wrinkles and jowls on my face - as anyone would at my age. Dr. Z used fillers to address those trouble areas. After a few filler sessions, my face looks amazing. No one believes me when I tell them my age. I have no wrinkles! I can not recommend Dr. Z and her partner Irina highly enough. They are professional, thorough and great at what they do! No surgery for me."
- D.S. /
Office Visit /
Dec 03, 2018
"I recently had a series of Micro needling with Zainab & Irina from Hebe Medical Spa. I can honestly say my skin has never looked better. Pores are diminished, wrinkles smoothed and all with little to no discomfort or down time. Friendly and professional. Overall a lovely experience."
- L. /
Office Visit /
Dec 19, 2018
Previous
Next
If you're 40 years old or older and are beginning to find smile lines, age spots, discoloration, and other skin irregularities (which include age and sunlight exposure), Vivace RF microneedling may be the right treatment for you. RF microneedling may be a great option if you want to:
Firm your skin, creating a more refreshed look
Improve skin feel, pigment, and tone
Fix skin imperfections, like discoloration and blood vessels
Minimize the appearance of sun damage and age spots
Improve acne scars and other forms of discoloration
Rejuvenate the skin for a younger glow
Microneedling utilizes an instrument (with tiny needles at the end) that's rolled carefully around the skin to puncture and make micro-injuries that "interrupt" the tissues and stimulate the production of collagen. Some even refer to this technique as collagen induction treatment. New skin forms as the skin begins to heal, leaving the surface looking and feeling brighter, smoother, and more refreshed. Although this process is commonly done on its own, combining this innovative method with radiofrequency laser technologies (Vivace) has enabled us to maximize the outcomes for our Newburgh, NY patients.
This procedure is quite simple. The Vivace applicator that emits radiofrequency energy works by providing brief bursts of RF energy via a collection of sterile, golden micro-needles. The power is delivered via the needles, which concurrently punctures your skin and returns the electrodes to the surface of the skin. The RF energy warms at levels that offer cumulative and continuing results.
Your microneedling sessions will be performed in the Hebe Medical Spa facility with the help of a numbing solution to help reduce any discomfort. During your procedure, the Vivace handpiece will glide over the desired treatment areas, repeating the technique until the desired outcome has been reached. You can anticipate tiny pinpoint scabs to become pronounced 24 – 72 hours after the session, which will naturally disappear when the inherent skin has healed. Outcomes become noticeable as the skin heals over the next month. Optimal results generally take 3 – 4 treatments spaced one month apart.
Frequently Asked Questions
How much does it cost?
The cost of your RF microneedling treatment will vary on your condition and the number of RF microneedling sessions needed to achieve the best results. During your first visit, our team can go over all your questions and estimate the cost of your treatment.
How many treatments will I need?
Each patient is unique and some individuals may need more treatments than others. Dr. Zainab will take her time to perform a thorough assessment to help determine the appropriate number of sessions for you. On average, most patients receive 3 – 4 treatments spaced one month apart.
Benefits?
RF microneedling is safe and effective for most skin types and can be used on almost any area of the face or body. This laser treatment offers stunning results and minimal downtime compared to a surgical facelift or body lift. RF microneedling is also a great option if you want to refresh the overall appearance of your skin.
Does it hurt?
Since a topical numbing cream is applied to the target area, most patients experience little to no discomfort during treatment.
Custom treatment?
Dr. Zainab will create a custom treatment plan for you after your initial consultation. She understands that every patient is different and will take her time to listen to your specific concerns to help you achieve your cosmetic goals safely and effectively.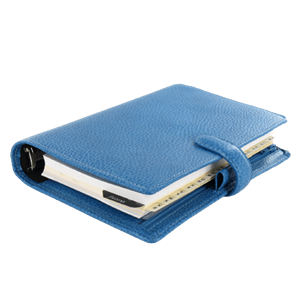 Plan Your Procedure
Recovery Time

1-2 days

Average Procedure Time

40 min

Post-op Follow-up

2 weeks
Contact Us
If you're wanting to reverse the look of sun-damaged or aging skin, and reduce acne scars, wrinkles, or laxity, RF microneedling is an excellent remedy with proven outcomes. This exceptional skin repair procedure has risen in popularity and is a highly sought after, minimally invasive therapy for our Newburgh, NY patients. We invite you to contact Hebe Medical Spa to learn more. We look forward to meeting you.
Related Procedures